More and more companies are sensitive to so-called sustainable practices, those practices that are aimed at environmental respect but also good economic and social habits.
The world of events has been looking for a long time at sustainable models by developing organizational methods, adopting choices such as saving energy and promoting recycling initiatives.
There are many great initiatives to encourage sustainable and green tourism, at FindYourItaly we are trying to apply these criteria not only for the leisure travel but also for the Mice one.
Applying these criteria to large groups is not always easy but we have picked up some simple but effective rules when designing and organizing an event, meeting or incentive trip.
We say YES to:
Accommodations that demonstrates sustainable environmental stewardship
Green activities, in contact with nature and without emissions (trekking, kayaking, cycling, rafting etc)
Use of public transport instead of big coaches to reduce the CO2 emission (train, boats, local buses)
Restaurants and catering companies that use food and wines at zero km, from biological or biodynamic production
Associations and organizations that select experiences and accommodations based on the energy sourcing and consumption, favouring local and sustainable energy suppliers.
Locally-owned service providers and vendors (transport, accommodation, catering, etc.), or small-scale, regional providers
Traveling off season, to help sustain tourism and the territory outside of peak times
Digital brochures, presentations etc to avoid the waste of paper
We are now developing a green project with the Swedish partner Ecolyx.

"Ecolyx is a Swedish travel company focusing on eco luxurious, sustainable holidays all over the world. We offer exclusive, hand-picked travel experiences; places where you will feel more like a guest rather than a tourist. When looking for a new partner in Italy we came across Find Your Italy, a company that seemed to share our philosophy. After a great meeting with Roberta Leverone from Find Your Italy in Stockholm, we were very pleased and our cooperation started there. 
We have now sent many clients both private travelers but also companies to Italy and all feedback has been absolutely fantastic! Find Your Italy are extremely professional and make sure our clients are having a great trip, often throwing in some extra surprises.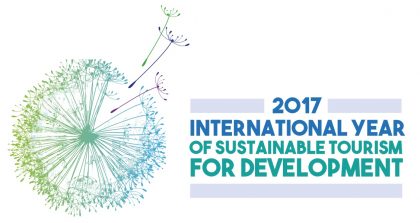 Ecolyx is seeing an increased demand for sustainable and green holidays but also more and more from companies that are looking for a green conference trip. We are very happy to grow this business together with Find Your Italy. "
Ulrika Löfdahl, co-owner and MD at Ecolyx.com
FindYourItaly is looking for partners who would like to help us promoting green and sustainable projects for MICE groups visiting Italy. 
Contact us: contact@findyouritaly.com