As 2019 green movements have highlighted already, the next decade will definitely be the time responsible tourism will need to take off, in Italy as well as in other parts of the world. It comes with no surprise that Greta Thunberg has been named Time magazine's person of the year: sustainable and responsible travel is and will be the hot topic of 2020 and beyond. This is why tour operators and travel agencies will need to partner with reliable local operators and destination experts to fulfill a growing demand for responsible tour experiences – but how can we make this possible?
As you may already know, FindYourItaly specializes in responsible and sustainable travel in Italy: this is why we thought it might be very interesting to speak about this topic with Roberta, Product & Sales Manager at FindYourItaly and find together a practical answer to this question.
Hi Roberta, thanks for taking the time to be with us today! Can you tell us more about FindYourItaly's commitment to sustainable travels in Italy?
Responsible Tourism has been at the core of FindYourItaly's activity since the very beginning: our mission is to develop a travel offer that helps travelers discover Italy in the most authentic and sustainable way. 
It's a win-win situation: we like the idea of providing the best travel experience to our customers while maximizing the benefits for locals and the environment.
You and your team have been working hard on developing new sustainable experiences this year. What does it mean to develop a responsible tourism offer in Italy?
When we started our activity in 2013, in Italy there were already some tour operators promoting responsible travel but most of them were specialized in outbound travels. We realized there was a gap in the incoming tourism sector, with very few operators to marry a real sustainable approach. Some local operators were on the right track but their offer was limited to their area only. We felt there was a huge need to develop an "Italian" experience, able to promote itineraries all over Italy by combining different regions and activities. 
Our country is adapting very slowly to green practices; nonetheless, we have witnessed a shift in the last couple of years. Today, most of the municipalities recycle and try to reduce the use of plastic, provide e-bike and e-car rentals, offer tax relief to install solar panels and support other green practices. But the path to sustainability in Italy is still long.
Is there an area where you see Italy struggling the most?
There are many challenges to face, especially when selling destinations in Italy. In some places, public transportation doesn't work efficiently or is even absent. This is especially the case in destinations like Sicily or Sardinia; also, green hospitality is usually a rare thing to find and most of the accommodations are still bound to an old mentality based only on profits before sustainability. 
But I truly believe that our work can contribute positively to speed up this process, at least in the travel industry.
If travel agents need to create a responsible tourism offer, where should they start?
First of all, believe in your responsible tourism product! Passion should be at the base of the whole product development. It's clear that nowadays responsible tourism has become more and more popular but there's no better way to communicate reliability than to feel personally involved in sustainability. 
The research process is going to be longer than the traditional one; nonetheless, once you find the right partners you are going to be on the same page by sharing the same values. In my experience, this effort reflects the quality of the service: your client will perceive a higher value coming out from this.
How does FindYourItaly apply a responsible tourism mindset on a daily basis? 
When we build our itineraries, we pay a lot of attention to the carbon footprint of our travels: we would rather suggest train transfers and public transportation whenever it is possible. Ours are mainly walking tours and are very easy and accessible; we also offer bike and e-bike excursions as well as trekking adventures. 
We strive to promote local culture and directly support the communities we visit in each tour. To do so, we select locally-owned providers and services (transport, accommodation, guided tours, and so on), and small scale businesses whose operations are vital to the preservation of the region. 
For example, we are more likely to offer accommodation solutions in a locally-run B&B / country house or boutique hotel rather than hotel chains. We select restaurants that feature regional cuisine and local ingredients; the food and wine producers we select apply a sustainable and green approach from organic farming to renewable energy. 
I think the real added value of our tours are those experiences where the activities are led by local experts: people that know the trails, native flora and fauna, as well as its history, and who can recommend special spots to eat and enjoy the destination during the whole stay. 
Eventually, we limit the number of people that can join our tours to keep our environmental impact to a minimum and to maximize our promise and thus make a real difference.
Can you give us an example of partners or suppliers that marries this mindset?  
We constantly strive to find the best partners to help us provide unique experiences aligned with our philosophy.
We have recently signed a cooperation agreement with La Portofinese. In the enchanting landscape of Portofino's natural park, La Portofinese's team recovered abandoned lands, resumed traditional cultivation techniques and promoted traditional agriculture and animal husbandry that have been part of Liguria culture for centuries. For instance, donkeys have historically played a big role in farmers' lives and now they are being re-integrated into the territory thanks to La Portofinese. The company has also recovered local vineyards and olive groves that have been abandoned during the last 30-40 years.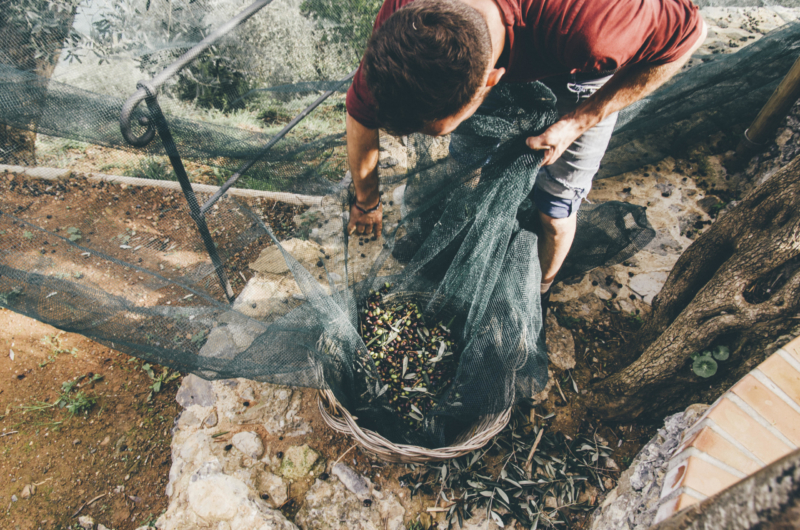 The company now produces a wide range of local products, grown exclusively in the Portofino promontory. 
Only recently, they opened to visitors by offering travelers the chance to live authentic experiences in the unique setting of Portofino, a picturesque fishing village in Italy.
We can easily see why FindYourItaly has chosen La Portofinese as a partner.
They share our idea of responsible tourism. The Eco-farm is a brilliant example of how you can make a difference, take care of the territory and put it at the disposal of both locals and visitors. It represents a unique opportunity to experience first-hand how sustainable practices can be applied on a local base. 
Do you have any suggestions for travel agents that will start offering responsible tourism in 2020?
Travel agents are our ambassadors abroad, they can address our offer to the right customer and we can work together to find the most suitable travel experience for every need.
So my suggestion for them is the following: Don't be afraid to offer your clients something different from classical tours!
People are looking for new experiences that can make their trip memorable and unique: they are open to new ideas, to meet local people, to explore uncommon destinations and to live it to the fullest. Once back home, your customers will thank you for suggesting something unconventional that they could never find independently.
Pictures courtesy of La Portofinese.