For decades, companies small and large have used incentive travel destinations and programs to boost their employees' productivity, reward them for their results, and even do some team building on the way.
Incentive travel is a fairly easy-to-understand concept, yet it's extremely effective. It's nothing more than using trips to exciting destinations as a motivator for a company's own staff and sometimes also external partners. It's a brilliant idea and it works wonderfully.
Additionally, when, as a company or business, you award your best-performing employees on a fun trip together, it usually has the added benefit that they'll get to know each other better outside of work, which might increase productivity, teamwork and results in return. It's a win-win for all parties involved.
Top Incentive Travel Destinations in Italy
Incentive travel destinations can range from tropical resorts on Hawaii or Bali to world-class cities like New York, Paris or Sydney. All are suitable, and will, boost anyone's motivation to perform better if they can go to places like that.
As a country with more UNESCO World Heritage Sites and ancient cities per surface area than basically any other nation on Earth, Italy makes for the absolute perfect incentive travel destination. Featuring world-class food, marvelous architecture, top-notch museums, gorgeous coastlines and much, much more, it's a destination well-worth considering. Send your best-achieving employees or partners here and they'll thank you forever!
Below are a few examples of the top incentive travel destinations we're offering at FindYourItaly. Note the huge variety between them, as well as the different locations.
Bologna – Gastronomic & Ferrari Experience
Few combinations are so authentically Italian than cuisine and cars. This is, after all, the country of pizza and pasta, Lamborghini and Ferrari. So, if you'd like to combine those two man-made delights, take a look at our Bologna Gastronomic & Ferrari Experience.
You'll get to savor the mouthwatering foods so typical of the historic city of Bologna and Emilia-Romagna. These include world-famous foodstuffs like prosciutto di Parma, parmigiano-reggiano and mortadella, which is better known in English as Bologna sausage. The star of the culinary show in Bologna, however, is fresh hand-rolled pasta with a meat-heavy tomato sauce, otherwise known as spaghetti bolognese.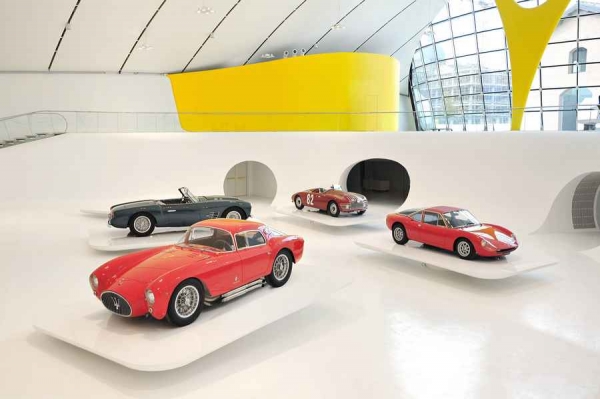 You'll cook with your fellow travelers and indulge in this phenomenal cuisine during a social dinner. Of course, a tasting of local wines is included as well.
The other part of this fun package is equally as exciting. You'll also visit nearby Maranello, world-famous for being the home of Ferrari and the Scuderia Ferrari Formula One racing team. Possibly one of the best incentive travel destinations for male employees, this is the location of the Ferrari Museum. They'll even get to drive a Ferrari on the streets of Maranello.
Group size: 8 to 30 people

Duration: 4 days / 3 nights

Arrival / departure city: Bologna / Bologna

2019 dates: available from March to mid-December
Como Lake – Canyoning & Soft Air
Another one of Italy's great incentive travel destinations is Como Lake, in the Lombardy region in northern Italy. This beautiful lake is famous for its natural scenery, backed by the Italian Alps, and its many outdoor activities.


This package offers both physical exercise and mental thrills, and superb culinary experiences. It includes a 2-hour session of "soft air", an adventurous shooting game with little plastic balls. This a team building activity done by numerous companies around the world, but if you can do it in one of Europe's most beautiful regions, it's a sure winner.
There's more excitement waiting, though. You'll definitely get your adrenaline racing even more during a thrilling canyoning experience on a crystal-clear river.
After all this, it's time to relax during a tasting session four local red and white wines accompanied by typical appetizers. This is followed by an extensive dinner.
Group size: 10 to 30 people

Duration: 4 days / 3 nights

Arrival / departure city: Milan / Milan

2019 dates: available from April to October
Sicily – Yoga & Cooking
A third option for incentive travel and team building destinations is Sicily, one of Italy's gorgeous Mediterranean islands. It wouldn't be in Italy, however, if this package didn't have a strong focus on food, too. You'll learn all about the authentic Sicilian culinary traditions and, of course, you'll get to prepare and taste all of it yourself.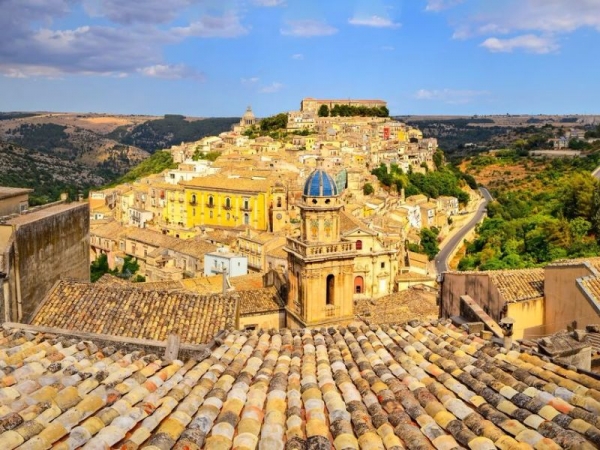 The other aspect of this small-group incentive travel package focuses more on the mind. You'll start each day with a private yoga class in a typical family-run country house, guided by an expert teacher. It's the ultimate way to start your day.
Group size: 2 to 12 people

Duration: 7 days / 6 nights

Arrival/departure city: Catania / Catania (also possible to arrive at Comiso Airport)

2019 dates: upon request
More Team Building Destinations & Activities in Italy
From a food-crazy city to a adventure-focused lake to a relaxation-minded island, whatever you're looking for, we've got it. If you're interested in even more options, check out our top incentive travel destinations in Italy on this overview page.