Its been a while since the travel industry has featured the concept of "wine tourism" and Italy has been the undisputed leader in this industry, but now its popularity is growing by leaps and bounds in recent years.
Last April, BIT Milan presented Observatory data on wine tourism, and it reveals that 15% of visitors travel to Italy for wine purposes, making it the main attraction for foreign travellers.
Some Numbers:
Focusing only in the year 2016, we can see that over 90% of wine routes have registered an increase in sales, arrivals, and turnover, or at least it has remained stable compared to 2015. During the past year, the wine tourism industry in Italy has generated a turnover of EUR 3 million.
Last year, the Apennine peninsula region received over 14.2 million travelers from all over the world, ready to degustate the wines of the region, which are the finest in the world.
Over 75% of towns have good relations with the wine routes, since that's important for the economy, and local taxes are often reinvested in wine tourism, according to the Observatory. Even though the relationships are good, nearly half of the towns have not settled up an institutional tourist office yet, making the data about arrivals and spending for wine tourism still not collected in many places.
However, 4% of wine tourism circuits and routes currently don't have a website, which is a problem in today's world, and only 24% of wine roads have designed their own app for smartphones.
Wine, food and culture
Food, wine, art, culture, and beautiful landscapes are the main reasons why millions of travelers visit Italy each year; and wine tourism is able to combine all those assets and more in order to create a unique experience that only Italy can offer.
93% of tourists travel to Italy with the main aim to taste memorable food and the finest wine; while 84% of wine tourists add culture and history related activities and experiences to their travel itinerary.
Even though there is still room for improvement for some municipalities in areas such as transport, knowledge of language, and average of hotels and restaurants, the current levels are considered fair and fast growing.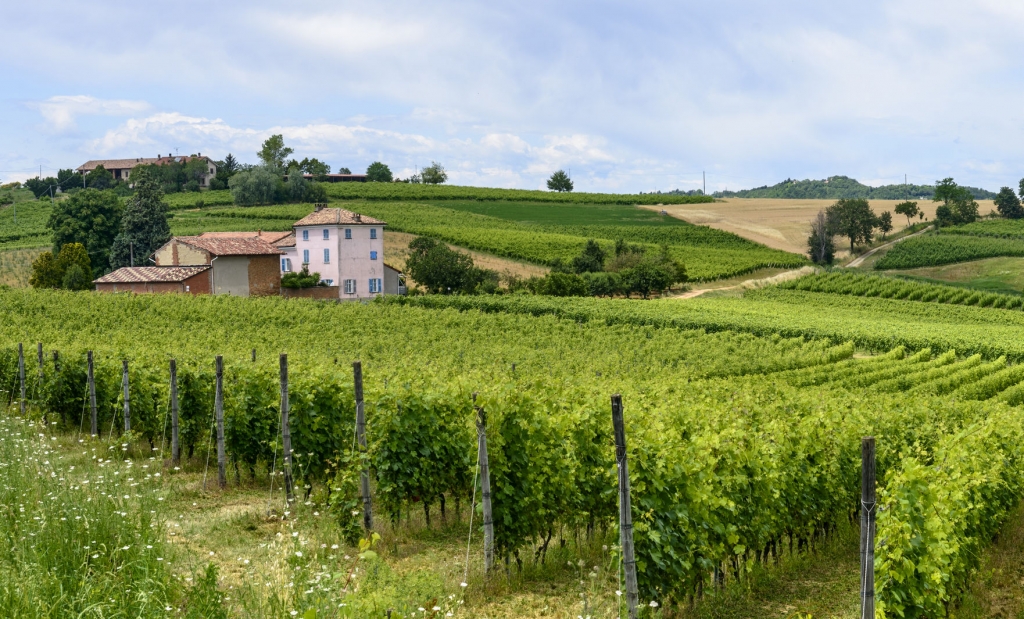 Few examples:
Castello Banfi is one of the top wine destinations in the world, the winery receives about 65,000 visitors each year who travel to visit Chianti medieval castles and of course explore the excellent wine tastings and guided tours. The castles also often feature restaurants with spectacular cuisines to pair with regional wines.
Another top option is Ceretto, it receives about 35,000 visitors per year. This option offers the perfect combination of wine, good food, local traditional products, and art projects that involve world renowned artists.
These destinations are examples of the success of the combination of wine, food, and landscapes.
In Piedmont, wine-related activities are fairly new, the area has four regional wineries, some of them located in castles. There's a total of about 400 wine producers that can be visited in this area, and enjoy its famous truffles, cheese, fruit, and honey. It's the perfect destination for the lovers of wine, food, and nature.
Another interesting option is Mount Etna, in Sicily. The area's mineral-rich soils combined with indigenous grapes that grow in shady areas around an active volcano, and high altitudes help making very complex and delicious wines. The Mount Etna region is growing thanks to the wine tourism boom. Last year, around 3,000 visitors arrived tor the Contrade dell'Etna, an event of degustation of the wines made in the volcano area.
Wine tourism is one of the most popular growth markets today, and Italy's the best option to try it due to the combination of beautiful landscapes, delicious food, art, culture, and the finest wines.
In line with this trend and principles Findyouritaly mission is to promote the local wine industry through local destinations and itineraries, creating direct links between with genuine Italian winemakers, vineyards and farmers.